UNLEASH YOUR FULL POTENTIAL
OVER 365 DAYS
and see how it will change every part of your life
days
hours
minutes
seconds
days
hours
minutes
seconds
HOW MANY TIMES HAVE YOU SAID…
This has to be the year that things change. I need to get serious about my goals. I've got to change my habits.
You've read the books.
You've listened to the podcasts.
You've posted the inspirational quotes on Instagram.
But somehow you're still not exactly where you want to be.
If you haven't been able to make the changes you really want, it's not because you can't, it is due to a lack of consistency.
And I can help you there.
10 minutes a day will transform your entire life from love and relationships to career and abundance. You have my guarantee.
Imagine what would happen to your life, relationships, finances, career, and freedom if you put yourself FIRST every single day, for a full year? The answer to that question can inspire you to change your destiny, but first - let's talk about why it's important.




HAVING ACCOUNTABILITY MAKES YOU
65% MORE LIKELY TO SUCCEED
You would have the ability to achieve more than ever before.
Imagine what you could accomplish if you had someone to...
- Nurture and uplift you all year long
- Check in on you (and your progress) daily
- Motivate you to help you get crystal clear
- Keep you focused until you achieve your goal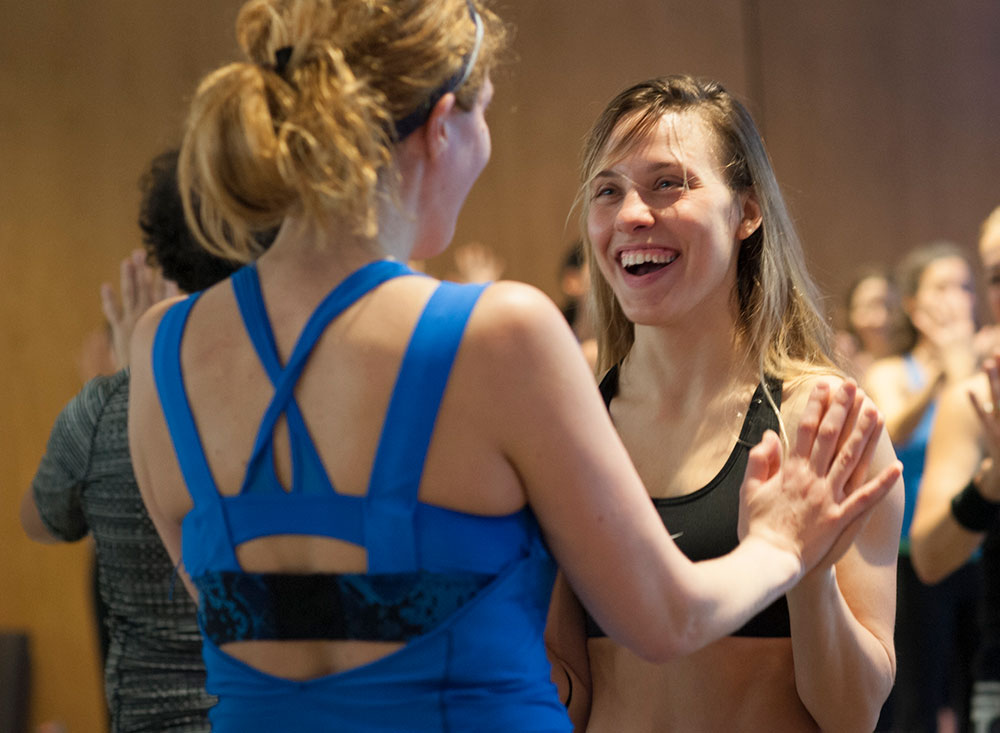 You are ready for a big change in your life that will bring positivity, momentum and powerful transformation


You want to work on yourself and prioritize yourself to reach your next level

You have struggled to reach your own goals because of lack of consistency, support, and accountability

You want to become a leader in your life, your professional field or in your community

You want to become a coach or work in the personal development field



Clarity is power. Forget the long lists and distractions; you only need to focus on one big goal this year in Sati365.


Start every day with a 10-minute powerful guided practice because consistency is key and small steps lead to big changes.

With your dedicated coach checking in with you and your mastermind group cheering you on every day, you've got accountability covered.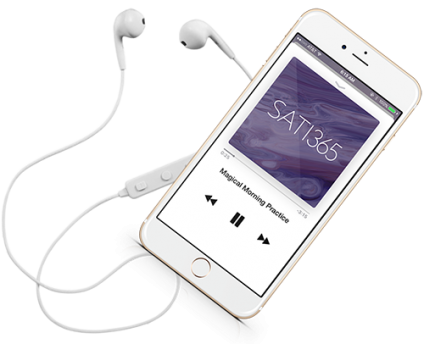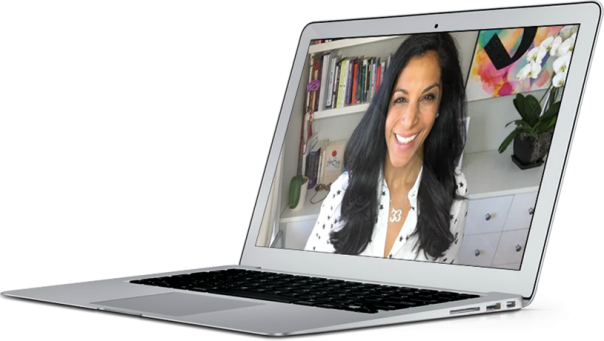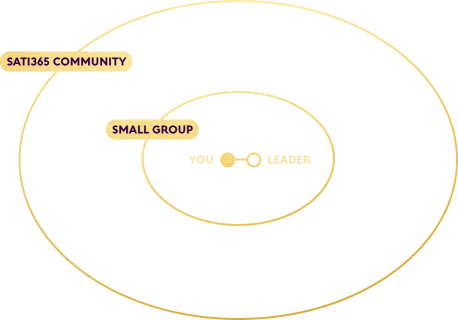 You are not alone. Join Sati365 and you gain hundreds of new friends who will stand alongside you all year long.
You'll be placed in a mastermind group full of people with a goal similar to yours so that you can all stay focused, share ideas and support each other.
And your group leader (check them out below!) will check in with you every. single. day. to help you stay consistent.
Start your day with a 10-minute beautiful and powerful practice to re-align with your goal, connect to you higher power and get into a state that's scientifically proven to make you more motivated, effective, and focused.
It takes 28 days to create a new habit, so you get a new practice every single month.
only 5 mastermind groups left!
You don't need more information. You need to put all the information you have into action.
You'll have a live call with me every week to get you pumped up and get you into action with my favorite integration tools and challenges.




A treasure chest of over 50 road-tested tools to use when you feel overwhelmed, tired, triggered or whatever the emergency might be. Including breathwork, movement, manifestos, mood boosters and calming cool downs.
Dive deeper into the teachings that the morning mind training are based on with book recommendations, podcasts by Patricia as well as a curated list of articles, videos and movies.
12 FULL INTENSATI PRACTICES
60-minute mindful cardio workouts to activate the confidence, power and gratitude already within you through a mind-body fitness routine that that puts affirmations into embodied action.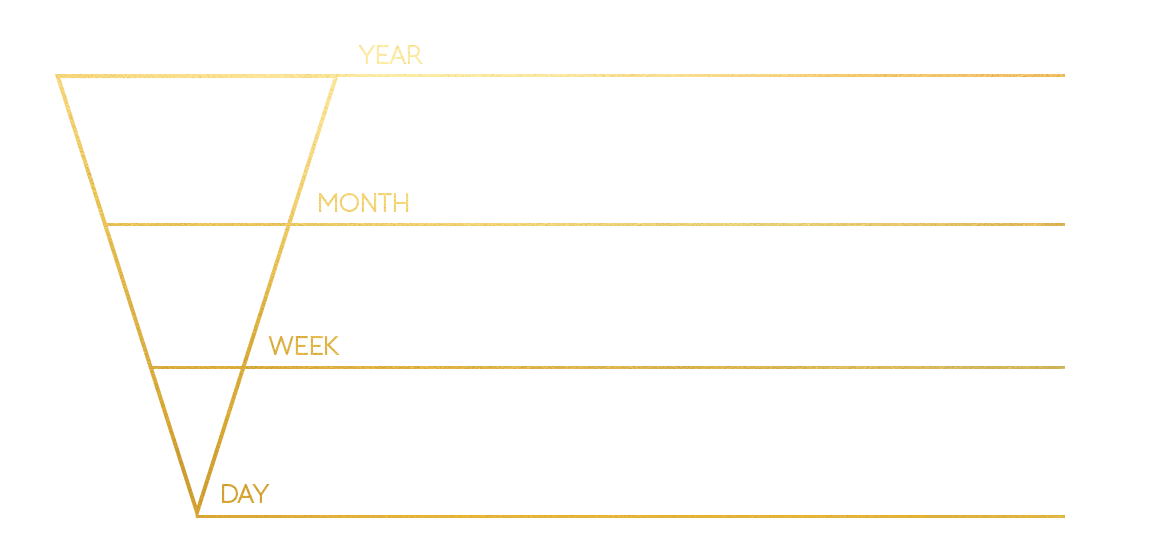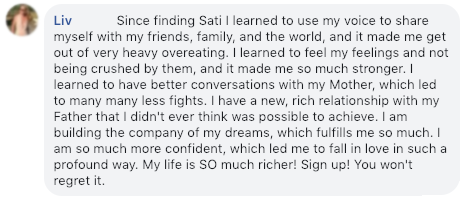 MONTHLY INTEGRATION THEMES
PURPOSE PRINCIPLES
Go from chaos to clarity, Turn all the loose ends and problematic narratives in your life into a clear, understandable mission for the new year.
PASSION IGNITER
Put your true passion into action and ignite your confidence and power.
CONFIDENCE CATALYST
Turn off all the noise, old visions and stories that are keeping you from tapping into your potential. Learn to sow the seeds of the life you are longing to live by closing your eyes and thinking from not about who you are meant to be.
POSITIVITY ADVANTAGE
Learn how to turn your mind and power into your own champion in the hardest situations you face.
WORTHINESS WARRIOR
It's time to break free from the spell of unworthiness with the power of compassion and courage.
RADICAL SELF-CARE
Get in tune with your highest and best self. Your health is your wealth. If you don't pay attention now, it will take all of your attention later.
MONEY MAGNET
The secrets of financial abundance and how to become clear about your true value using trust, honestly and compassion. Be more. Serve more. Have more.
APPRECIATION FACTOR
Learn to use appreciative inquiry to help you tap into your creative intelligence.
POWER OF FLOW
Learn to get into the zone and bring out your creative genius.
OVERNIGHT SUCCESS
Trust that the work you are doing is paying off even if you don't see evidence of it.
PROCESS NOT PERFECTION
Stay in the game. Be like the bamboo tree growing roots deep before it shoots up 90 feet.
THE METAMORPHOSIS
The power of the identity shift. Celebrate the shift and step into your new life!

"I finally let go of a toxic relationship, bought my first home, and my business took off. Before, I was prone to playing victim and 'why me', now I look at situations to see what I can learn from them, and do things differently."
"When I finally got serious and incorporated the daily practice, my income quadrupled and clients came pouring in from mystery places and en masse!"
"This has literally helped me get off my medication for ADHD and anxiety. I am a testament to putting these teachings into practice. This stuff really works."




I am proud and honored to be on this journey with you, and do not take for granted the investment in time and money that you are making in yourself and your goals. I have personally experienced the power of these practices and this support when used daily, that I confidently offer you this promise.
If you dive in with full commitment, log in to do your daily practice and check in with your leader every day for 60 days are still unsatisfied with this program, you may email us at hello@patriciamoreno.com for your money back.

Patricia Moreno is the founder of spiritual fitness, leading a conversation about enlightenment and the importance of each and every one of us making a vow to wake up and be a positive and effective part of the raising of the consciousness of the planet.
After years of training and studying with personal optimization experts, mindset scholars and spiritual teachers, Patricia Moreno created her own practices to integrate spiritual fitness into the lives of hundreds of thousands worldwide.

1. What is the time commitment?
10 minutes a day is all that's 'required'! If you do your morning practice daily, you'll see massive results after 365 days. Your accountability coach will check in with you daily to be sure you've done it. I also lead a 20-minute wake up call every Monday morning, and you can either join that live or watch the replay.
2. What if I want to do more?
We have hours and hours of audio, video and written resources for you if you want to go deeper! Movement, breathwork, meditations, visualizations, books, and more.
3. Is there a private Facebook group for Sati365?
Yes! There's one big group for all of us, where I go live leading workouts and my wake up calls. And you'll also have your own smaller group led by your coach.
4. How and when will my accountability coach check in with me?
Every day! Your coach will contact you before the program begins to welcome you, your group and to discuss communication. He or she will likely reach out via text, email or Facebook, but feel free to let him or her know what you prefer.
5. How often do we see you?
Live AT LEAST once a week, as well as a monthly webinar. I'm very active in the Facebook group, answering your questions and sharing my thoughts and resources I'm loving. You'll also have my voice in your ears every morning and can work out with me any time you'd like online.
6. Do we get to meet in person at any point?
I teach once a month in New York City, so if you're here, please join! There is no mandatory in-person meeting for Sati365.
7. I don't like exercise.
No problem! Sati365 is not workout-focused at all. We have different levels of movement as options, but this is not a fitness program.
8. Is the investment worth it?
This month I was offered $5,000 for a day of coaching. For less than $3 per day, you get hundreds of tracks and videos recorded by me, PLUS at least 5 live interactions every month.